Post-Complement Color Grading
A friend of mine was having problems implementing NVIDIA's Post-Complement example. The example code was littered with unnecessary garbage, probably created by a cross-platform shader generator/compiler. So to make it more clear what the method does I quickly rewrote it and I thought I would share it. It took much more debugging than expected since apparently not all RGB2HSV converter code is equal. Luckily, in the end, everything seems to work.
So basically just dump the below code in a shader and call PostComplement before you return from the pixel shader to apply a form of colour grading that makes the guide colour pop-out by shifting colours that are close to the guide colour closer to it and colours that are far away from the guide colour to the complement of the guide colours. (Remember those Blue-Orangy movie posters, that's basically what you can do with this effect if you make the guide colour orange).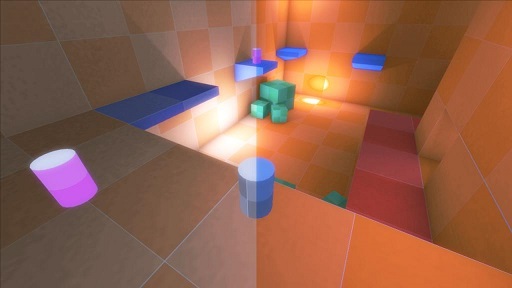 (Image by Total Commitment Games. Effect at a not too subtle setting to clearly show the difference)